Equity Options USA (877) 777-4727
Estate Planning for the jumbo estate can use EquityKey to fund the needed life insurance to complete the plan. We know that estates of this size have ready access to funds.  Often they can borrow from a family trust at reasonably low interest, say in the 4% range.  But despite the ready access to cash it is still a loan!  When EquityKey purchases a portion of your future equity cash enters the estate, possibly on a very favorable tax basis, that is not loan. The product serves the jumbo estate very well.  In fact this may be one of the most potent uses for EquityKey!
Please note that you must hire the appropriate professionals for advice and that tax treatments are unique to you.  We would welcome any questions.
Warm Regards,
David H. Schwartz Broker
 Jumbo Estate use of the EquityKey product: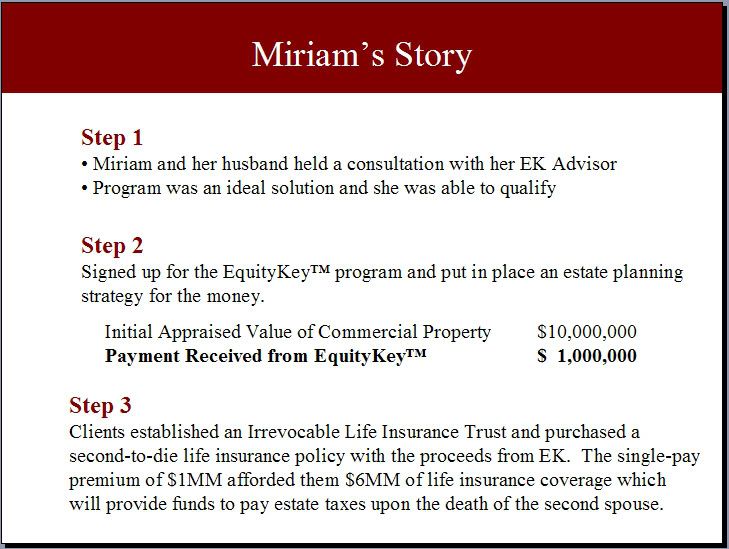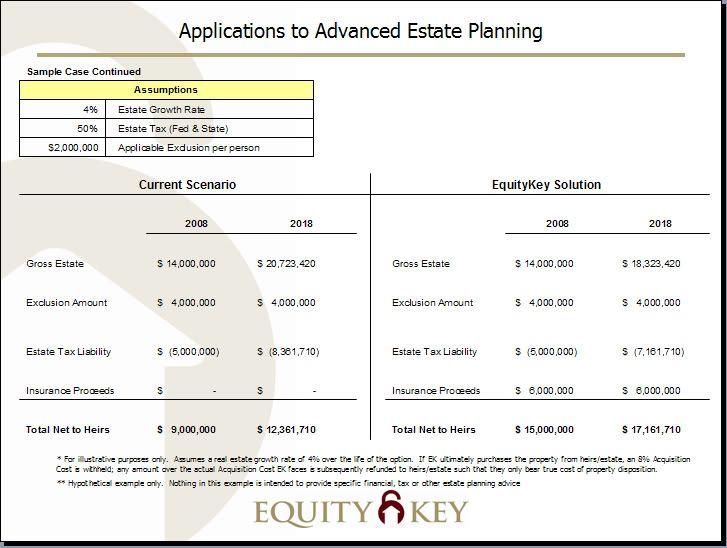 Posted by: DavidSchwartz
Categories: