Equity Options USA (877) 777-4727
Equitykey Commercial property can be used in the Equitykey option.  Various commercial properties are accepted:
Apartment buildings
Multi-family
Warehouses
Mixed-use commercial
Light industrial
Professional centers
Medical office
Office buildings
Office condominiums
Retail (shops?
Minimum property values must be at least $5M with the owner have at least a 33% interest. The option payment can be from 8% to 12%.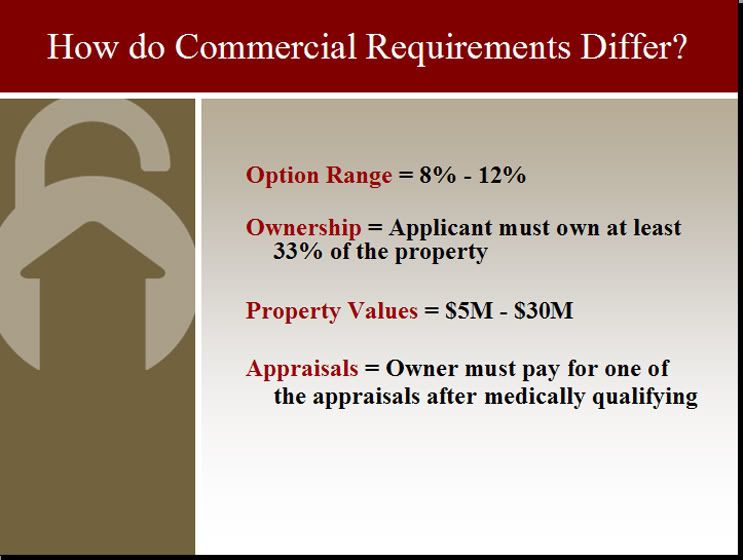 Posted by: DavidSchwartz
Categories: