Equity Options USA (877) 777-4727
The time-line for a deal with Equitykey runs for approximately 90 to 120 days. Each opportunity is "underwritten" by Equitykey taking into account your specif circumstance.  Ultimately the goal it to have an offer from EquityKey to purchase an option for a portion of your future equity. 
We assist and manage the process between EquityKey and you to accomplish this goal.  Please contact us to answer any questions.
Warm Regards,
David H. Schwartz Broker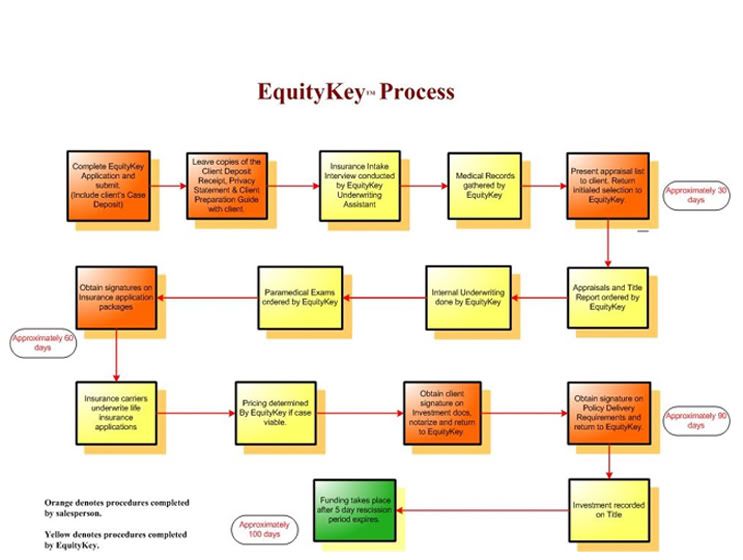 Posted by: DavidSchwartz
Categories: