Equity Options USA (877) 777-4727
Equitykey Frequently Asked Questions with graphics.  Please call for more information.
Warm Regards,
David H. Schwartz Broker
Who is EquityKey?
EquityKey is a new kind of real estate investment company that helps people 65 to 85 unlock the wealth in their homes. EquityKey offers qualified homeowners a real estate option, which pays cash today in exchange for a share of the future appreciation of their property. The EquityKey option is not a loan. There are no monthly payments or interest charges. Clients keep their existing equity, and EquityKey takes the risk, betting that the money it pays to clients today will be recouped through future long-term growth in property values. By taking this risk EquityKey essentially allows clients to exchange the possibility of appreciation in the future for the certainty of cash today.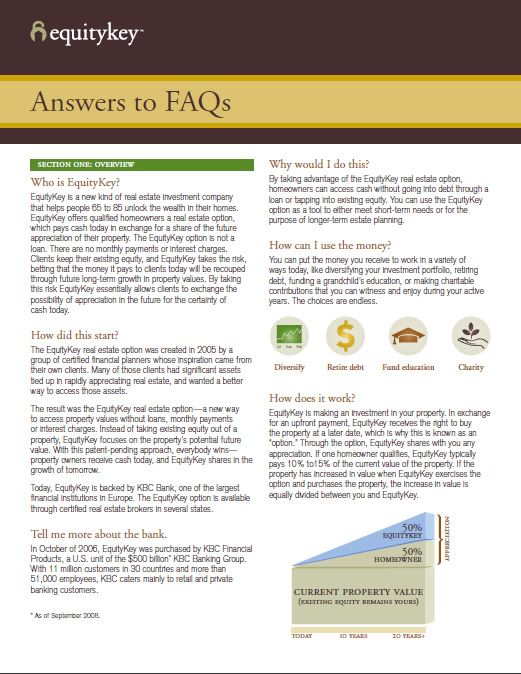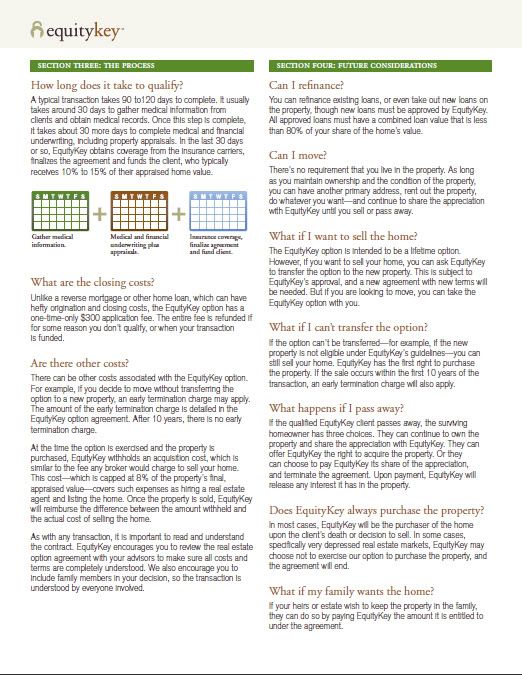 Posted by: DavidSchwartz
Categories: